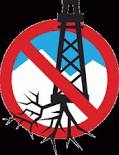 Colorado voters who try to figure out all the proposed statewide ballot initiatives to regulate drilling and hydraulic fracturing ("fracking") are in for a real challenge. So far, fully eleven ballot initiatives have been proposed on the subject, with many of them extremely similar to each other.
It's tempting to think the oil and gas industry filed some of them to confuse voters and try to pass a watered-down measure, but that doesn't seem to be the case. So far all of the initiatives filed seem to have been brought by people who truly want more serious regulation of the energy industry, or who are trying to gain an advantage over Colorado's legal and regulatory regimen, which favors corporate dominance over the desires of residents.
Here's a rundown on what is known so far about Colorado's slew of proposed anti-fracking ballot measures.