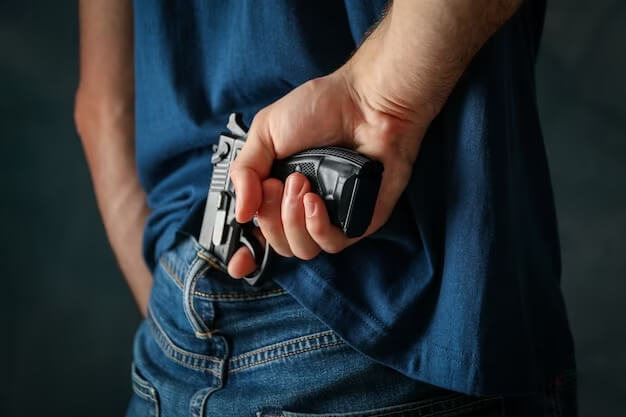 Are you aware of someone who owns firearms and is presenting a danger to themselves or others?
Colorado's new Red Flag law was passed in 2019 and went into effect in January of 2020.
A Red Flag law is an "if-you-see-something-say-something" law put in place by the Colorado Legislature to give Coloradans a way to alert law enforcement to people who have guns and are posing a threat to themselves or others.
Red Flag laws, also called Extreme Risk Protection Orders or ERPOs, give judges the ability to seize the firearms of people who are posing a danger to themselves or others, to protect public safety.
The law was created to give people a way to try to head off incidents of lethal domestic violence, suicides and mass shootings like those currently proliferating across the U.S. in schools, shopping malls, theaters, grocery stores, universities, in parking lots, at parades, in offices and other places Americans go in the course of their everyday lives. As of May 8, 2023, there have been more mass shootings than there have been days in America, so the threat of mass killings being committed by people who own or possess firearms is very real and happening more frequently now than ever before in our history.
The law was used 73 times in the first 7 months after it was enacted and as of the end of 2022, it has been used more than 350 times.