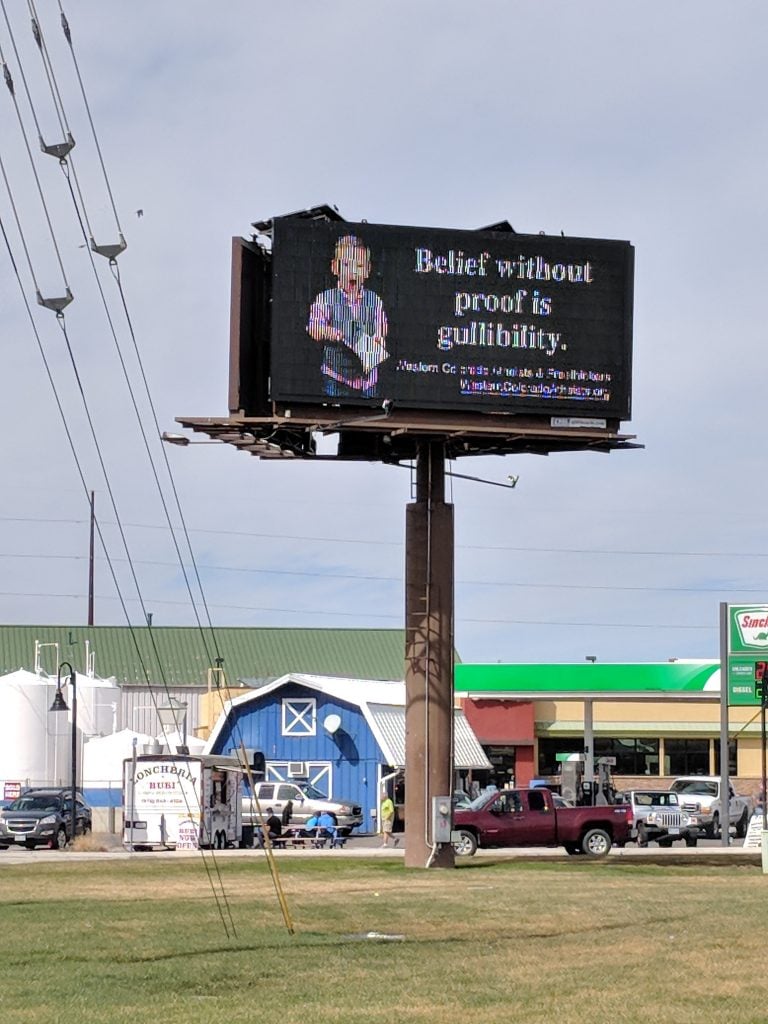 Western Colorado Atheists and Freethinkers (WCAF) has a new digital billboard up in front of Hobby Lobby and Chick-Fil-A at Rimrock Marketplace on I-70 B just in time for Easter. It shows a child with a shocked look on his face holding a book that looks very much like a Bible. It says "Belief without proof is gullibility." You can see the board as you are heading west on I-70 B.
WCAF wanted their spring billboard to have an educational component this year. The group wanted to emphasize that people deserve proof before believing what they're told. They also want to urge people to come to logical conclusions based on verifiable facts rather than on lore, mythology or pure faith.
WCAF's mission is to educate the public about atheism, promote acceptance of atheism as a rational belief system and preserve and promote the wall of separation between church and state.
The board is up through Tuesday, April 4. WCAF says anyone who takes their photo with the billboard and posts it on WCAF's Facebook page will get a free package of M&Ms.  To donate to more billboards like this, go to WCAF's Donation page.