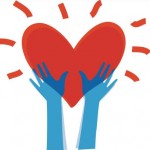 Do you have an elderly parent who needs help around the house cooking, cleaning, shopping and taking medications? Are you struggling to keep a disabled friend in his or her own home? Are you an older person yourself in need of help around the house so you can stay out of a nursing home or institution?
If so, you're in luck, because the best freelance home health provider in Grand Junction is now available to help.
Sharon Schultz is the freelance home health care giver I hired to take care of my elderly mom full time in 2012. She came highly recommended to me by a friend who employed her for three years to take care of her own mom. I was so lucky Sharon was available just at the time when my Mom started needing extra help. Sharon was Mom's caregiver and companion for three years, until she died last June 10. Sharon is truly the best caregiver you could ever find, and we were endlessly impressed with her.
Sharon is a skilled and patient memory care specialist who worked for many years in institutional settings locally, but who wanted to provide better care to her charges than she was able to do in an institution. The best way she could do that, she found, was to work on a freelance basis, so that is what she does.