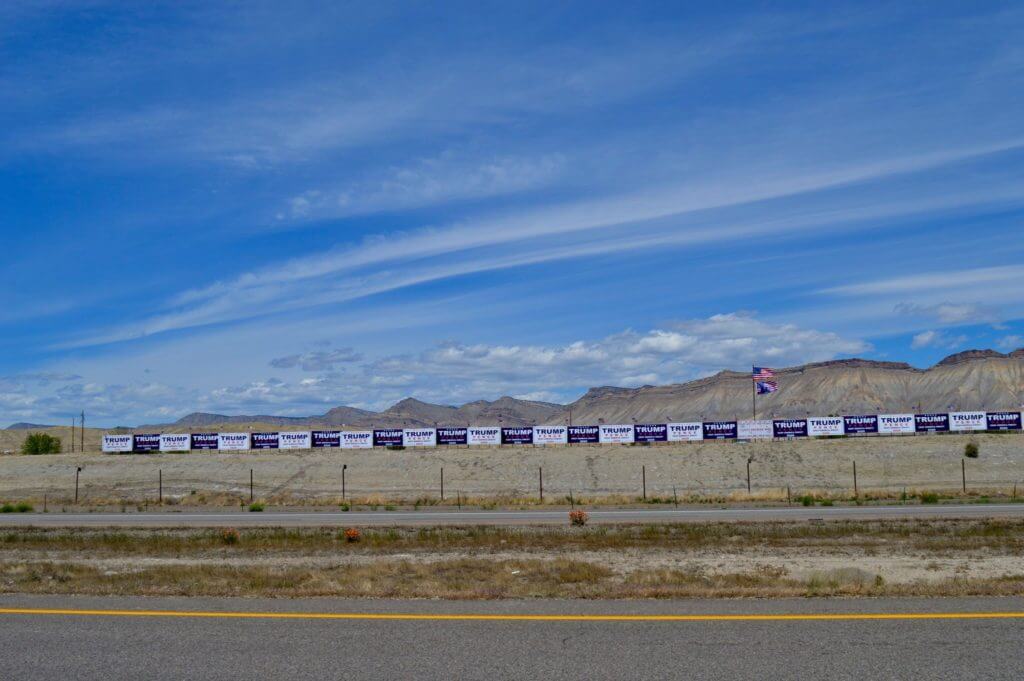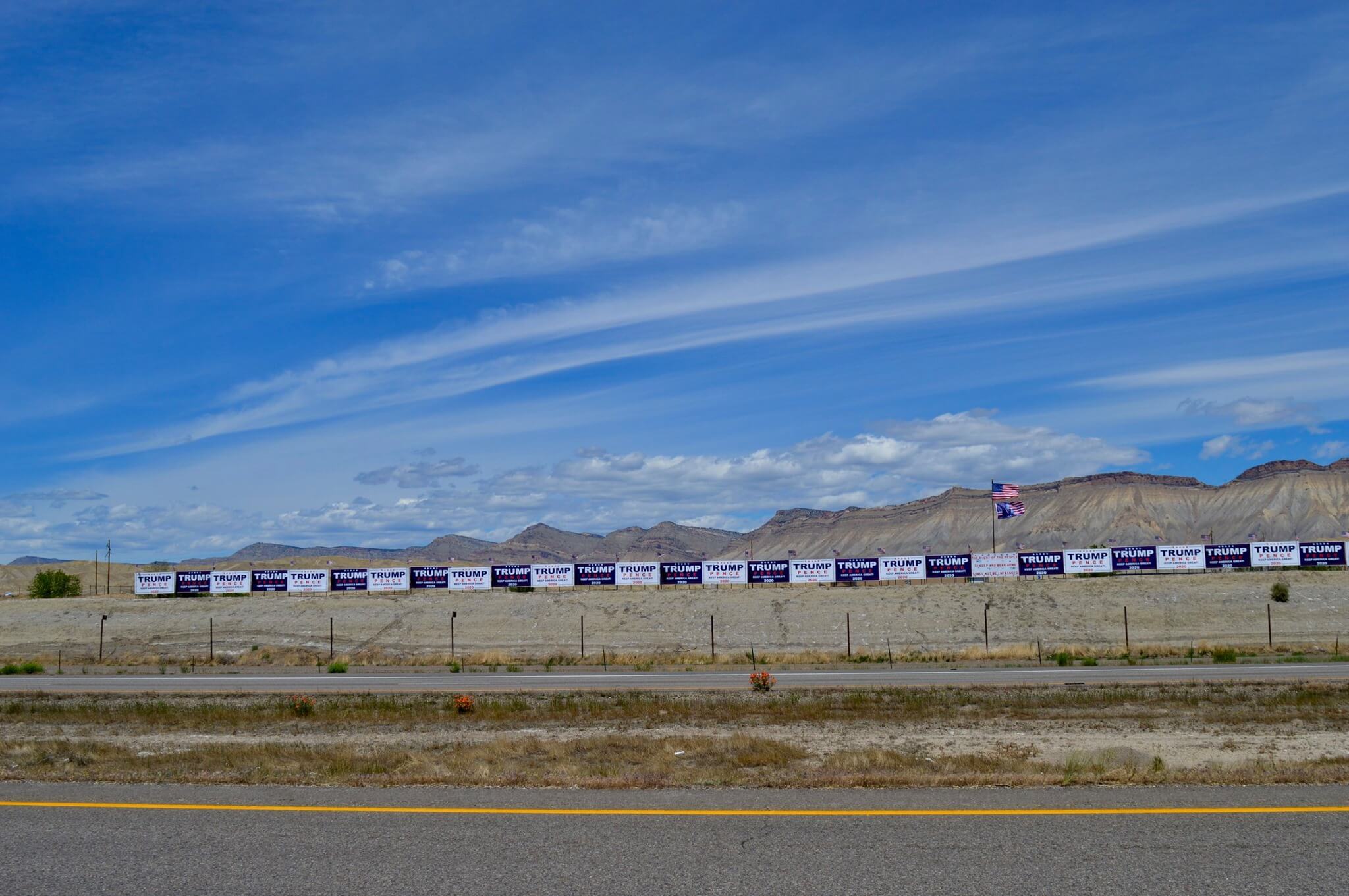 Trump supporters have laboriously erected a huge and impressive pro-Trump signage display along I-70 on the property of the go-cart track.
Problem is, it appears to be illegal.
The display consists of forty one 4 ft. x 8 ft. signs totaling 1,312 square feet of signage.
The go-cart parcel is zoned "AFT" (Agricultural/Forestry Transition), and is non-residential.